SMT LINE DIAGNOSIS SERVICE
Fuji's wealth of knowledge in the SMT industry puts Fuji in a position to be able to provide an advisory service for improvements in production.

Have you ever asked yourself these questions?
Are we utilizing the full functionality of our equipment?


Can productivity be improved even further?


Is there a way to improve manufacturing quality?


As well as addressing the immediate issues being faced by customers, Fuji is able to pick up on potential problems that may be difficult to find within in-house improvement activities from a third-party perspective, and propose solutions to these issues.
This service is currently being used by more than 500 of Fuji's customers worldwide.
Fuji looks into the current situation at the customer site based on operation data at the production line, identifies the problem areas, and formulates improvement plans in line with the customer's requirements. Fuji then continues to provide support for improvements based on these plans.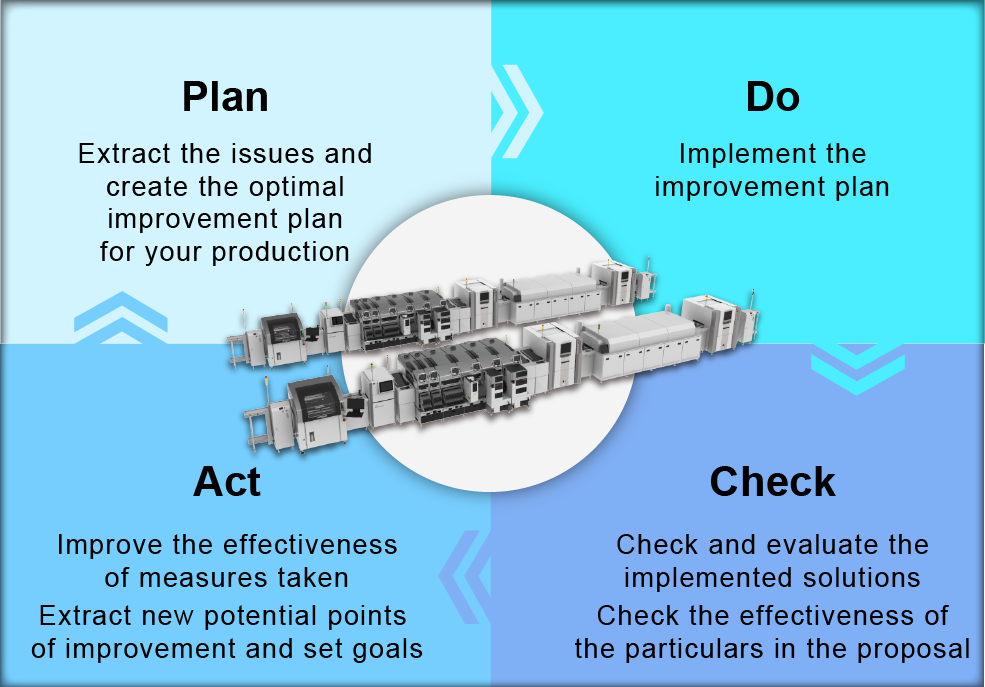 Examples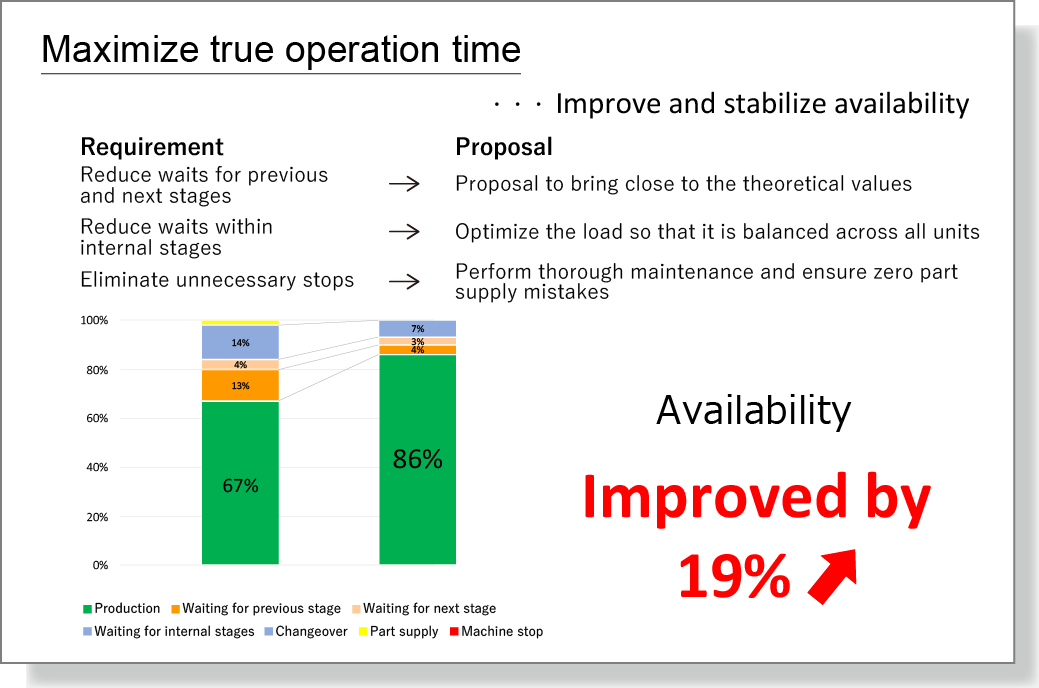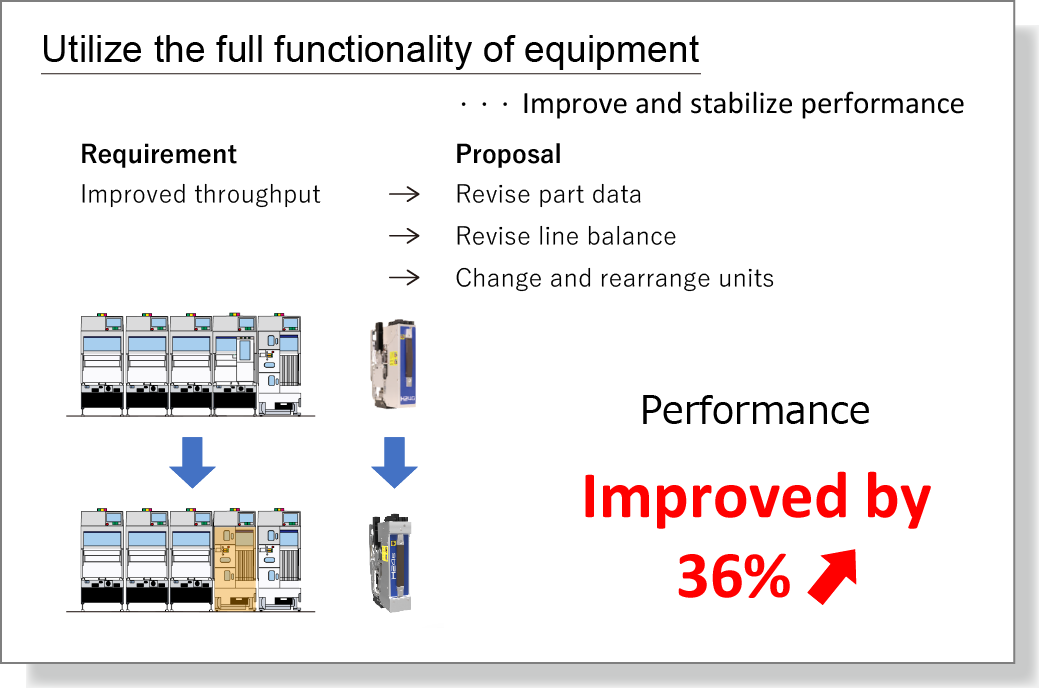 BACK TO TOP