MAINTENANCE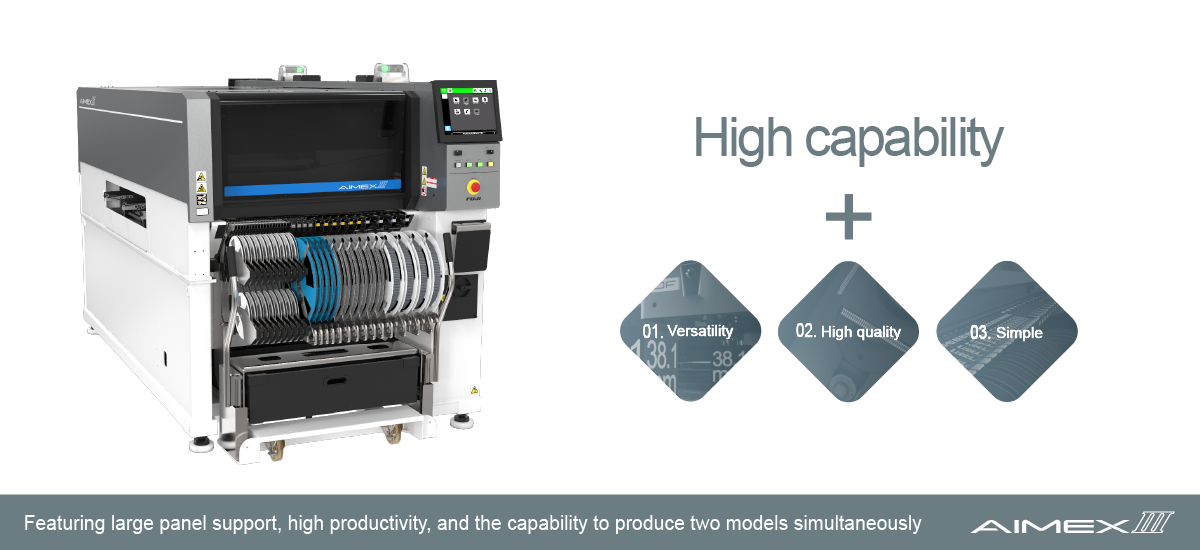 The AIMEX III is an all-in-on machine with scalability and the ultimate level of versatility necessary for increasing productivity for high-mix production.
It features functions for performing operation smoothly in a short time for the work that comes with introducing new production and changing the product models to produce.
The machine flexibly supports various production for users in a variety of sectors including EMS, automotive industry, and more.

Large panel production
Single conveyor configurations can support production for large panels up to 1,068 x 710 mm. (Panels up to 1,500 mm width can be supported as an option.)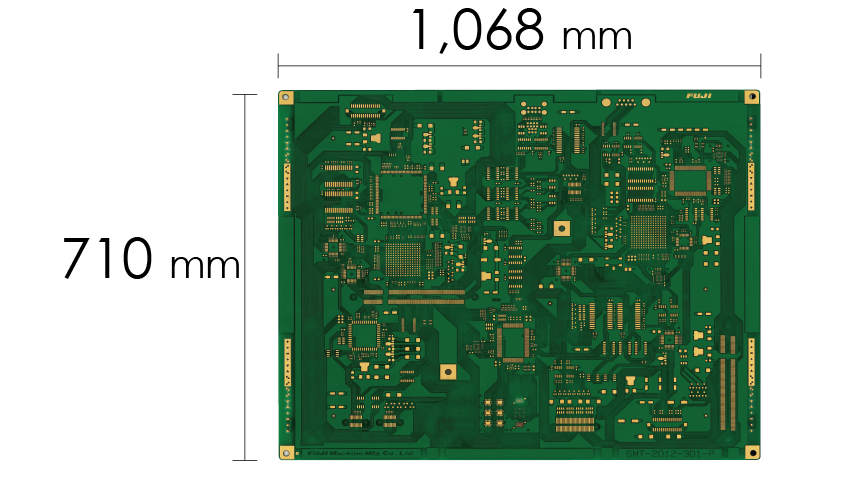 Support for producing two product models simultaneously using double conveyors
It is possible to produce two different models at the same time using a double conveyor, so the panel conveyance time is, in practice, zero. A wider scope of production is possible using twin robot specifications.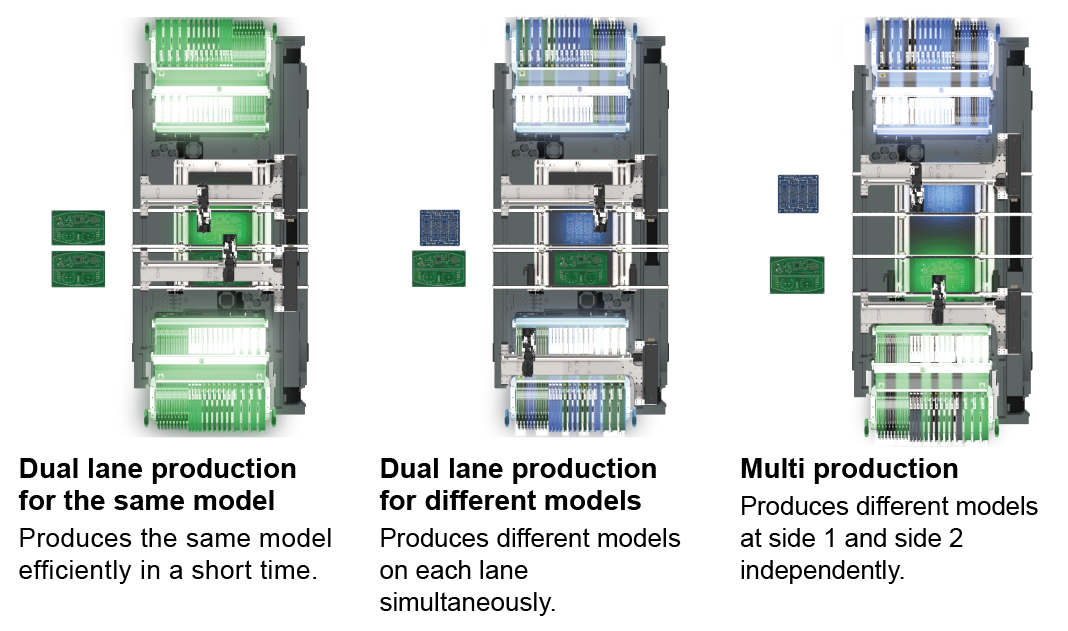 Supporting 0402 (01005") to 102 x 102 mm parts placement and glue application by one head
A DX head exchanges dedicated tools in one action depending on the part size, from small chips to large odd-form parts. A glue tool enables the machine to perform glue application in addition to part placement.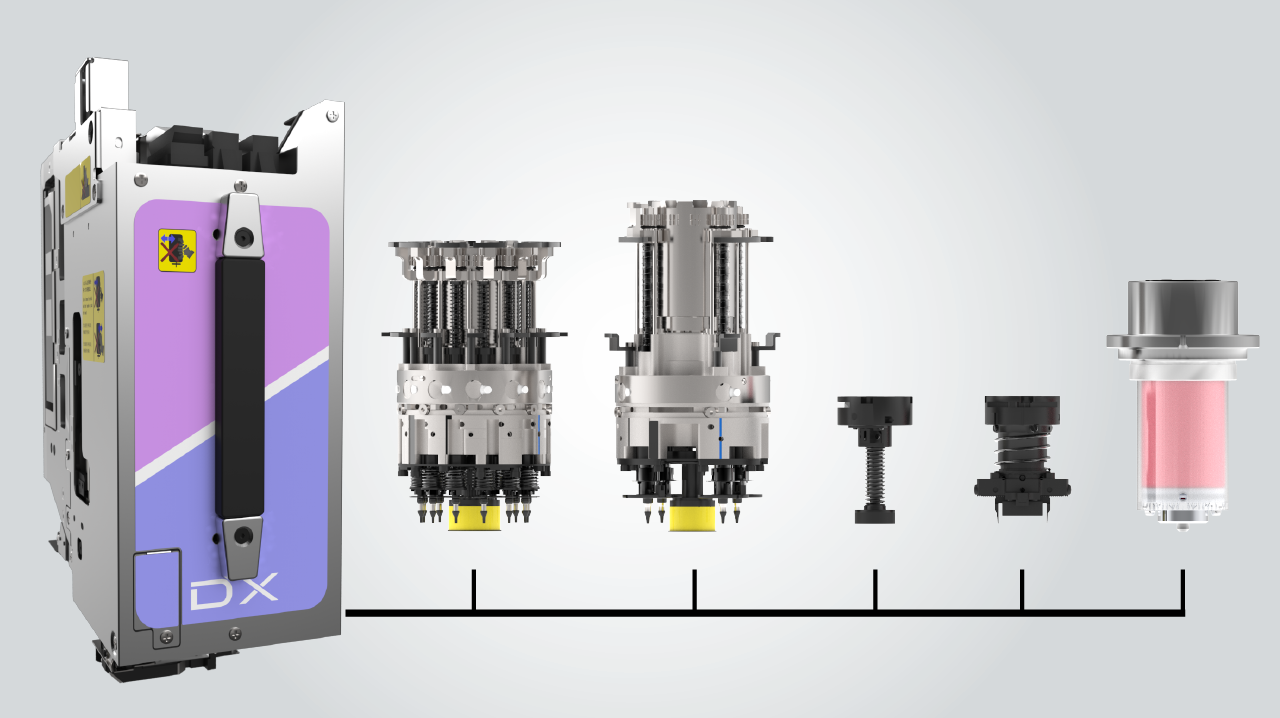 Part placement and glue application using one head
DX heads
Bringing specific processes inline
By loading DX heads and dedicated units into the machine, special processes such as glue application and flux transfer can be performed inline. This contributes to the reduction of incomplete products and removes the need for investing in dedicated equipment.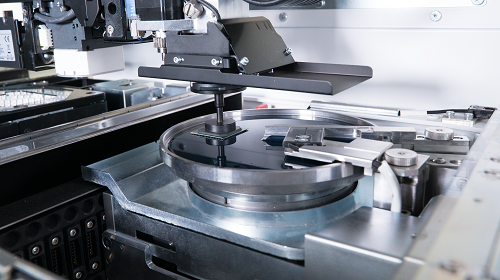 Support for placement of various parts
The machine caters to the placement of various types of parts, supporting from standard to large and odd-form parts, and by handling parts with clamp pressure control or by using various methods such as placing large connectors with pressure insertion.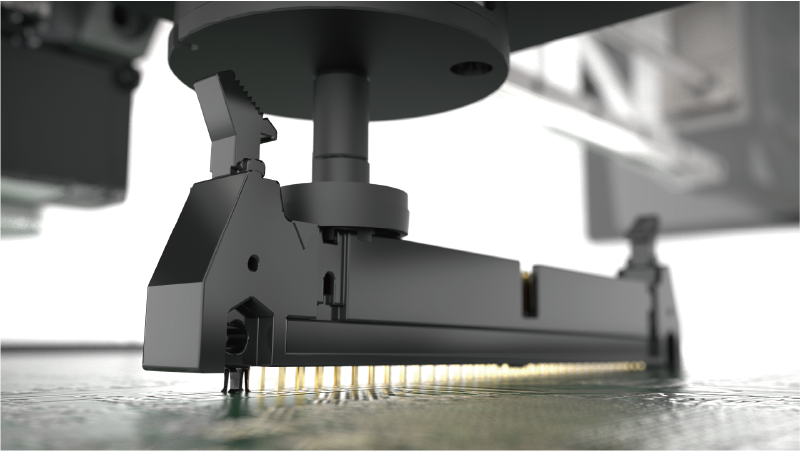 Placing a large volume of very small parts in a short time
This machine can be loaded with H24S heads for placing 03015 mm parts with an accuracy of ±0.025 mm. With the two head configuration, the machine can reach up to 80,000 cph using productivity priority mode.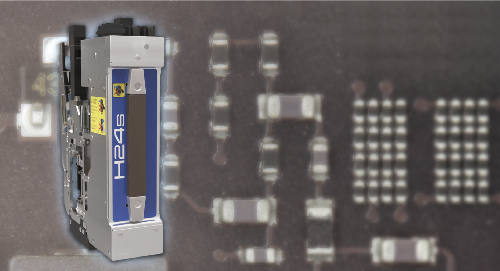 High quality
Minimizing the changeover count
Changeover time can be reduced by performing MFU batch changeover and by the machine having up to 130 slots for feeders which makes it possible to load all of the required parts.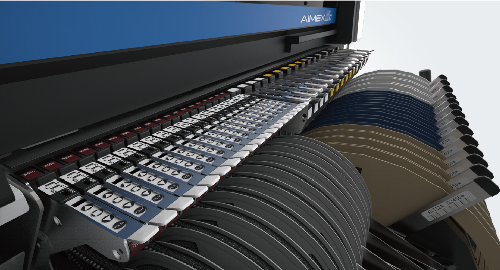 Wide range nozzles
Integrate 4 nozzles for multiple parts sizes (0603 (0201"), 1005 (0402"), 1608 (0603"), and 2125 (0805")) into three types (S, M, L). Because nozzles can be shared, the frequency of nozzle exchange is reduced and the cycle time can be improved.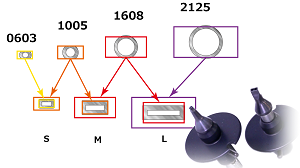 Ramping up production smoothly
Automatic data creation and on-machine editing using a large touchscreen panel supports ramping up new production and quick responses to sudden changes in parts and programs.
In addition, automatic data creation featuring ASG 2.0 (Auto Shape Generator 2.0) now covers even those parts with unique shapes that have not been supported in the past. This upgrade is also incorporated in the on-machine editing, the function to update part shape data on the machine, which further reduces the time required for adjustment.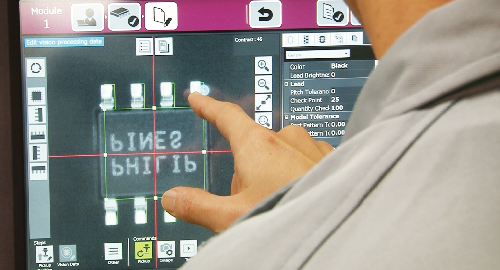 Example machine configurations
Large panel production (single robot with single conveyor)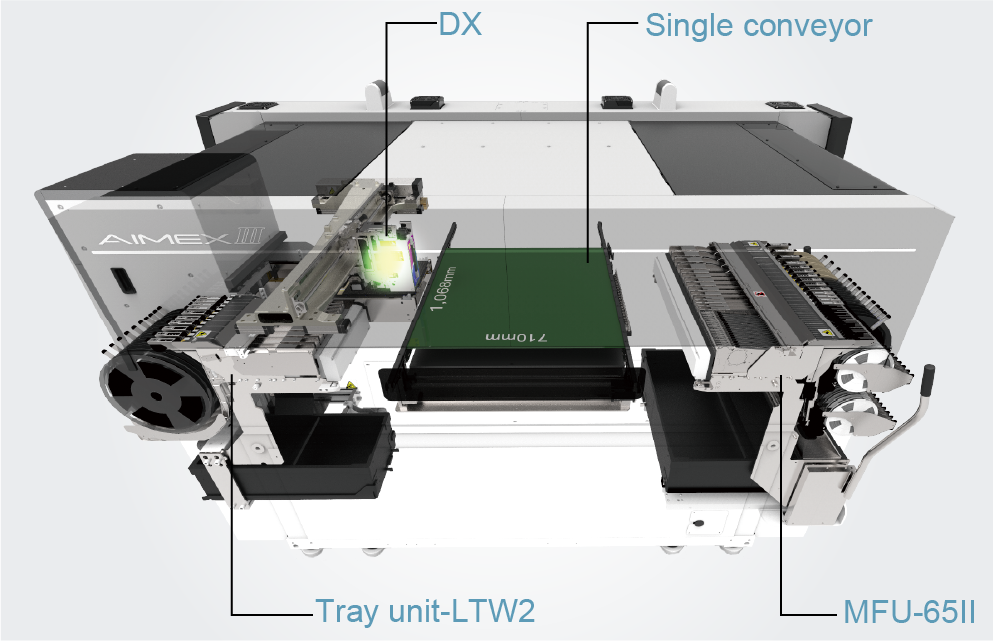 Head
: DX x 1
Feeder pallet
: MFU-65II x 1, Tray unit-LTW2 x 1
Conveyor type
: Single conveyor
Simultaneous production of two models (twin robots with double conveyors)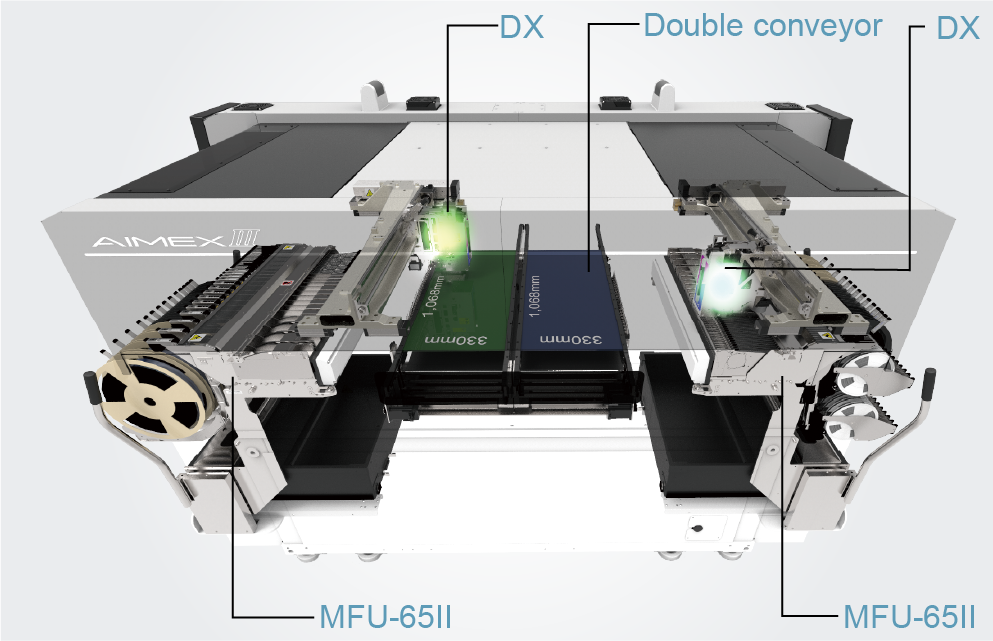 Head
: DX x 2
Feeder pallet
: MFU-65II x 2
Conveyor type
: Double conveyor
BACK TO TOP