NEWS
Fuji America Corporation and PAC Opens new training facility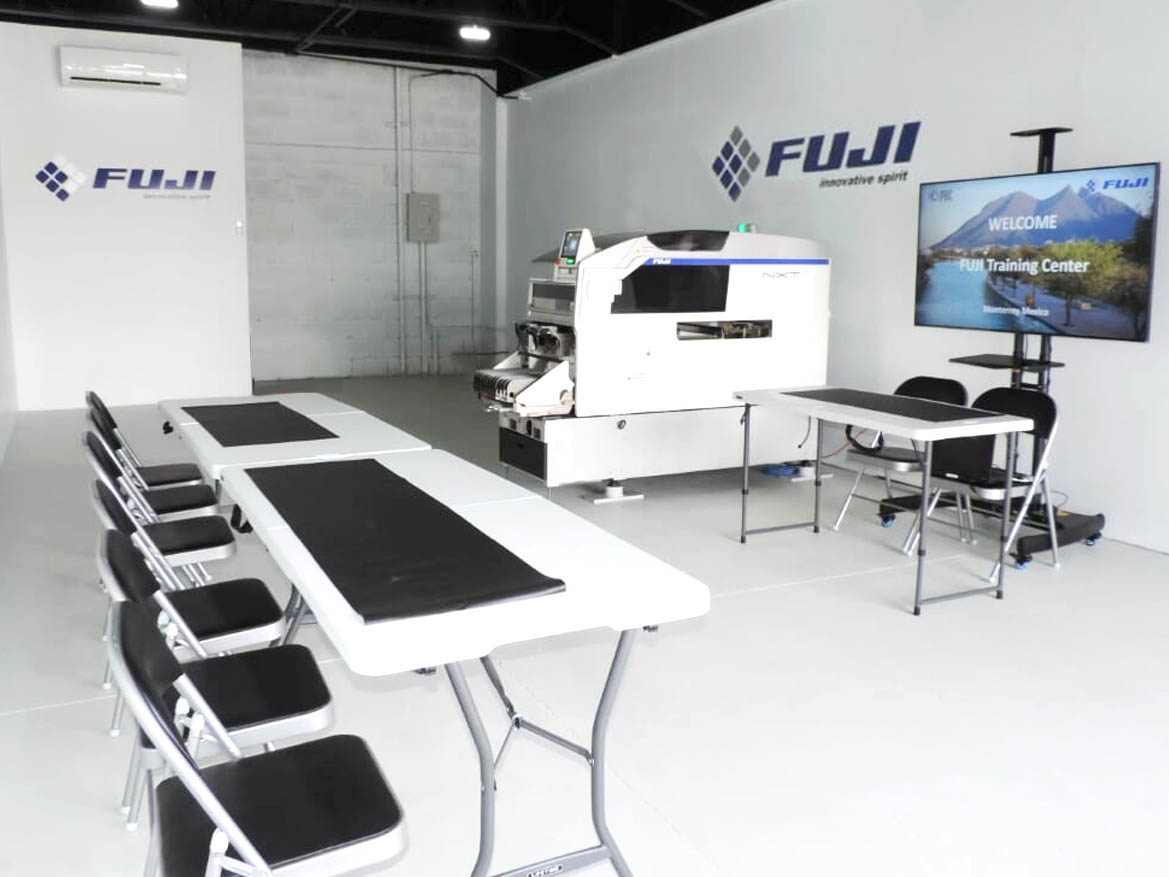 Fuji America Corporation and PAC Mexico are pleased to announce the opening of its newest regional training facility located in Monterrey (MX). This facility will provide local customers with further in-depth knowledge of operating FUJI SMT equipment including operator, technician, maintenance, and systems training. The location was added in order to keep up with growing demand for training and support and will be a much needed addition to facilities currently located throughout North America and Mexico. A formal grand opening celebration to be announced.
The partnership between FUJI and PAC offers customers turnkey solutions to sales, training and service support throughout Mexico. For more information contact Chris Dayney, Fuji America Corporation, chrisd@fujiamerica.com or Ricardo Fuentes, PAC Mexico, service@pacmexico.com.mx.
Fuji America Corporation is a subsidiary of Fuji Corporation in Japan, and provides industry-leading surface mount technology. Fuji's smart factory solutions and proven reliability help manufacturers in the Americas maximize productivity.
For more information, please visit our website: fujiamerica.com. Also, connect with us on Linkedin, facebook, twitter and youtube.