NEWS
Fuji Corporation Reaches 100,000 NXT units shipped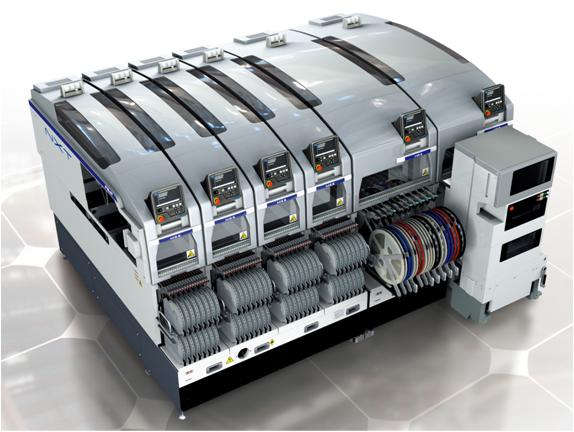 Vernon, Hills, IL – Fuji Corporation, industry leader in surface mount technologies, announces the shipping of its 100,000th series NXT module. This major achievement was made possible with the continuous support and partnership of many customers, small and large. Each and every customer has been an essential part of Fuji's success in reaching this major milestone.
Fuji America strives for excellence with leading-edge technology and innovative solutions. With a full lineup ranging from advanced placing machines and screen printers to storage and smart factory solutions, Fuji is capable of meeting all of your SMT needs. To find your local Fuji sales associate or for more information about Fuji America and NXT please visit the fujiamerica.com website.
Fuji Corporation began as Fuji Machine Manufacturing (FMMC) producing electronic assembly equipment. Through the years, the company has remained committed to creating, developing, and manufacturing the surface mount (SMT) industry's most innovative assembly solutions. The Fuji Corporation name is synony­mous with reliability and trustworthiness. Not only is Fuji Corporation a global leader as a machine tool builder, Fuji Corpora­tion ensures productive manufacturing of countless additional companies in almost every industry around the world. To learn more about Fuji Corporation, please visit fujicorporation.com.
Fuji America Corporation 171 Corporate Woods Pkwy, Vernon Hills, IL 60010, ChristineP@FujiAmerica.com 224-214-9457