TECH CENTER
Visit Fuji's Innovative Technology Center
See our latest technologies operating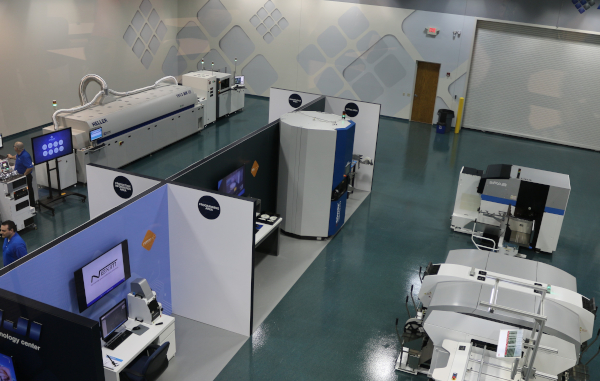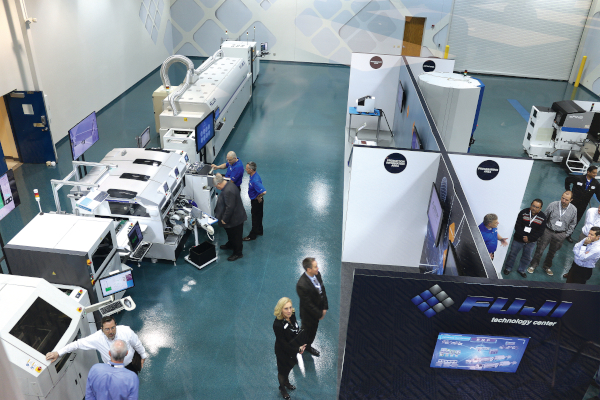 Fuji's Technology Center is a hands-on research, development, and testing area where potential and current customers from around the world have access to our equipment and technologies as they see fit. Our state-of-the-art center offers a fully functional SMT line, including SPI, AOI and Reflow Oven as well as Fuji's latest machine models.
This environment gives users the ability to compare their existing system, or other systems they are considering, with Fuji's full range of SMT equipment, automation tools and Nexim Smart Factory software.
Fuji benchmarks rates and capabilities in order to guarantee meeting the end user requirements. Demos can be run with Fuji's PCB's or customer's PCB's and parts. Finally, demos can also include cycle time studies for our customers considering an upgrade.
Smart Factory M2M communications demonstrated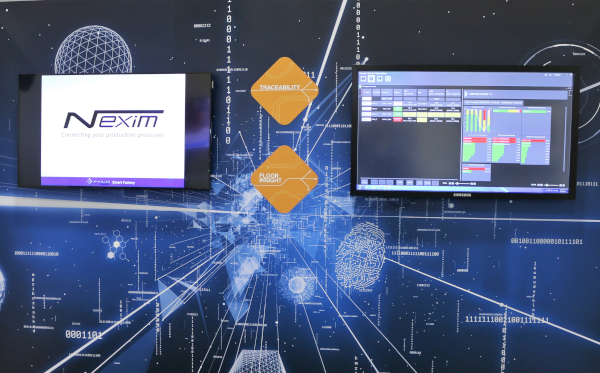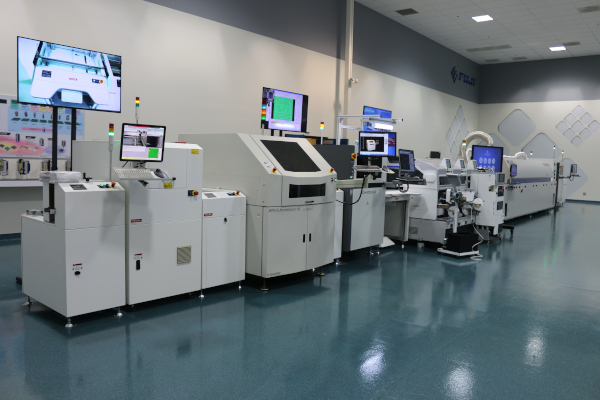 Fuji's technology center allows users to view our Smart Factory line where machine-to-machine communications is demonstrated using our factory-controlled Nexim software for optimizing programming, scheduling, inventory management, real-time factory analytics and ERP integration.
Nexim software provides the ability to plan ahead, monitor and manage every aspect of the production cycle with centralized monitoring of progress, operational conditions and quality across the entire line. Users can also download our Mobile app to view production performance in real-time.
The latest advancement of our Nexim software control system includes our predictive maintenance tools featuring "defect analysis monitoring," which assists customers in having a single source to view and analyze PCB defects by collecting data from all machines in the process including Screen Printers, SPI, AOI, and Oven.
Reduce workload needed to prepare parts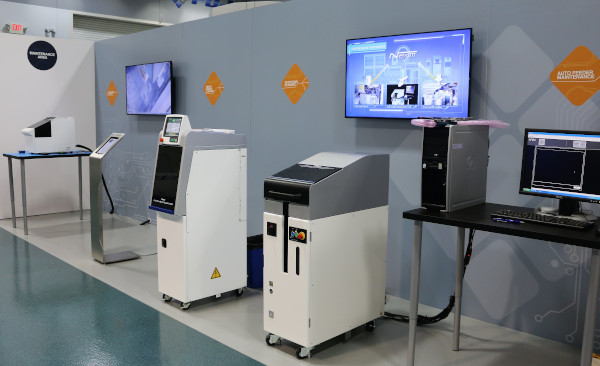 Fuji's Smart Setup station links with Nexim and makes changeover work smarter -- greatly reducing the workload needed to prepare parts. Having one location also makes automating and managing workflow fast and easy. The set up station is easy to connect, automatically rewinds reels and links with Nexim to verify parts.

Our sTowerII, parts management tower, also links with Nexim and provides a fully automated warehouse. sTowerII automatically checks out parts for changeover and parts out warnings in addition to optimizing the part check-in and check-out time.

Whether you are looking for hands-on testing, evaluation, custom debugging, or NPI advice, our team looks forward to showing you Fuji's latest technologies in our facility. Contact your Regional Sales Manager or call: 847-913-0162. We look forward to help with your new and existing factory requirements