SMART FAB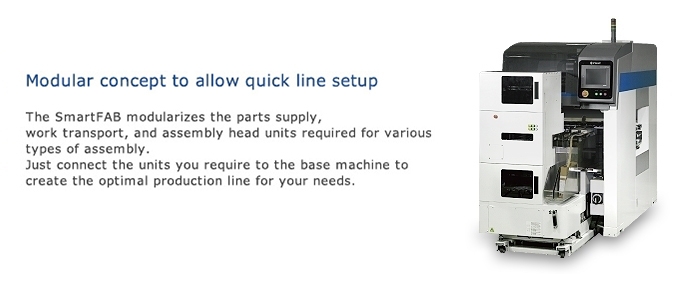 ---
The new machine concept for the back-end automation. A modular work cell for many applications, power module production, MID / 3D assembly, radial and axial loading incl. Cut & Clinch.
Since the manual assembly is very labor intensive, there is a high demand for automation of these processes.
The Fuji SmartFAB is designed to automate manual assembly work and simultaneously to achieve high productivity and top quality.
The Fuji SmartFAB supports multiple component feeders as radial; axial tapes, trays, sticks and bowlfeeders.